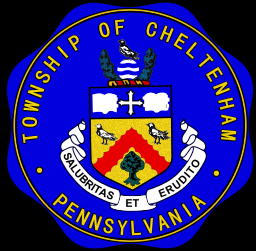 The economy appears to be improving.  We had a strong Spring/Summer selling season in the Philadelphia region and indicators point toward a pretty "normal" Fall selling season.  Then, why aren't Cheltenham's home values keeping up with areas like Abington, Springfield and Upper Dublin?
Well, Cheltenham represents a classic case of where local taxation and zoning policies can actually handicap a community's property values.  However, in order to fully understand the implication of the township's tax situation, it's also important to understand what the township has to offer. When fully put on the table and compared to competing local townships, the existing tax structure becomes even more burdensome to the potential buyer or seller.
As a whole, Cheltenham town has a lot going for it.  It's a desirable community, safe, clean, and great for raising a family.  It has easy access to employment centers in Philadelphia and the surrounding suburbs.  The housing stock is varied and appealing.  It has an "average" school system that has continued to sustain itself for generations, although it's not quite what it used to be.   There are also community groups, parks, as well as arts and crafts and extracurricular events regularly scheduled.
Unfortunately, despite all the above, Cheltenham levies the majority of its tax base onto residential property owners.  Compared to neighboring communities like Abington, Upper Dublin and Springfield, Cheltenham has very few commercial usages that contribute to the tax base.  This issue dates back to when Cheltenham was being developed and the zoning code was created.  The zoning code that was put in place at that time did not adequately allow for the future expansion of commercial and industrial properties in the area.  As a result those entities were attracted to other neighboring townships, along with their tax dollars.  With only limited commercial, industrial and institutional usages the majority of the tax burden has been placed upon the residential properties. (Remember, Cheltenham was once the preferred address of many local industrial-era elite.  Which, in part, laid the groundwork for an underdeveloped non-residential tax base.)
How does this affect home values?  Well, look at it this way.  Let's say we are looking to buy a 3 bedroom, detached home in the area for $250,000-$255,000.  Here's how the houses and taxes would stack up.
Abington               $252,500               Taxes     $3,906 – $4,586
Springfield            $252,250               Taxes     $4,334 – $5,142
Upper Dublin       $253,650               Taxes     $4,604 – $5,216
Cheltenham        $251,250             Taxes    $6,680 – $8,044
As you can see, for roughly the same price, a house purchased in Cheltenham can, in some cases, nearly double a buyer's tax burden.   It's at that point that a buyer has to ask himself, "Why would I live in Cheltenham and be subject to the high taxes when I can buy a similar house in a neighboring township and pay much less?"  This is the very question that is keeping housing prices down in Cheltenham.  
The answer to the question for many buyers is to simply not consider buying in Cheltenham.  With fewer buyers seeking houses in the township, the housing inventory increases.  When inventory increases, values will drop accordingly.  This is why the collapse of the housing market affected Cheltenham more deeply than surrounding communities.  It continues to hurt Cheltenham because while values were dropping, taxes were not.  In fact, they were increasing. 
The answer is not an easy one.  The zoning and tax situation in Cheltenham combined with other factors such as an aging demographic, "average" schools and increased municipal spending have come together to form a perfect storm over the township.  Values in Cheltenham will continue to lag behind competing townships until something is done about the residential tax burden and municipal spending.
If there is a certain market or neighborhood that you would like to see discussed on PAB, just click on the "Ask PAB" link above and send your suggestion.  For more information please visit our website at www.TheCoyleGroupLLC.com  For assistance with appraisals pertaining to Estates, Bankruptcy, Divorce or Tax Appeal please contact The Coyle Group at 215.836.5500 or appraisals@coyleappraisals.com
Share on Facebook